Lunch, dinner, exciting events, and more—experience the "Club Life" at The Dunes Club.
Soak in the picturesque Sanibel sunset when you dine by the stunning waterside 18th green. Savor the culinary delights of the Clubhouse's very own Executive Chef or enjoy a cocktail on our patio. With an eclectic menu—The Dunes Clubhouse has something for everyone.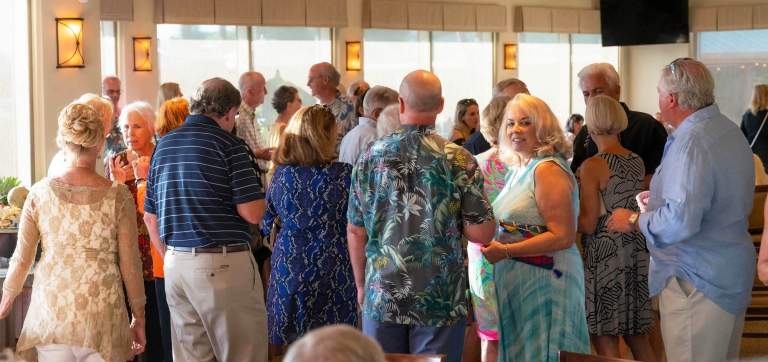 Social gatherings, seasonal dinner, parties, trivia nights and more—there is always something fabulous to do at Sanibel's Dunes Golf & Tennis Club. The perfect opportunity to experience the "club lifestyle", you're sure to make new friends when you attend any of the events on the island.

Testimonials
"Not long but still very challenging. Want to come back now that I have a little local knowledge of the course. Greens could have been a hair faster but still rolled nicely. "